Seasonal Letters
Summer
Dearest Sailors,
Summer is HERE!! It's been such a beautiful Spring in the UK, so this summer feels like it's going to be a really special one.
I'm hoping this message finds you all ok. It's been such a mad year hasn't it? With the world opening it's such a mixture of feelings. Feeling happy and excited to get out there, but also anxious about the exact same thing. Just know I'm thinking of you all at this time, and like always I'm hoping your music is getting you through. Right now for me Doechii and Kim Petras are the soundtrack to my life. Oh and the new Regina Spektor music is out of this world for any Regina fans out there.
I've done a few small live shows over the last few months and I'm slowly warming myself up for you all. The reaction and love for Love Me More has been so emotional. Love Me More was the perfect palate cleanser before I take you on a journey that I've been wanting to take you on for a while.
Love Me More is the only song of that world on this album, so whatever you're expecting, it's not what you think. But like always it's honest and I'm singing my heart out.
It's been so long since I've been out in the world sharing the music and I was first nervous, but today writing this I am so ready to be with you. Never this long again, I promise.
Please tag me in your summer photos and please share all your memories with me. Although I don't get to reply to everything, I see you and I feel you.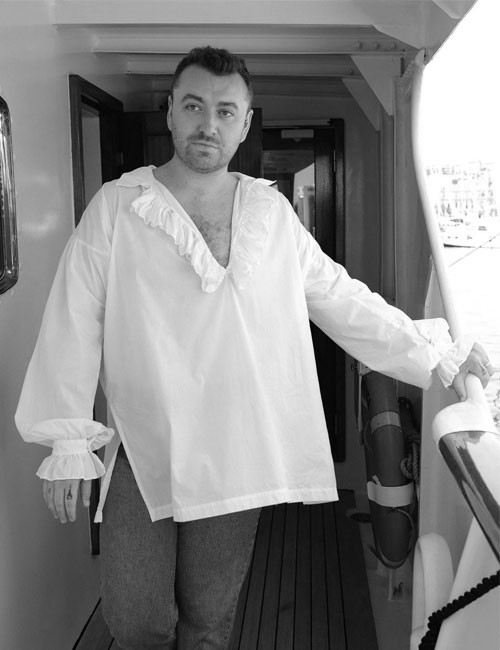 And to anyone out there who struggles in the Summer with the nakedness of it all, I am with you. I will always be a little scared of the sun and what that can bring. But remember, you deserve to feel the sun on your skin. Get out there and even if you have to fake it at first get that swimming costume on and enjoy your life. Don't let anyone take that away from you. You are enough and you are one of a kind. Show people that rare beauty that only you have, and remember everyone is feeling the same way.
Love you all and I am eternally grateful for your patience and continuous support. Just know that I am working through the Summer to bring the music to you, and let me tell you, I HAVE BOPS up my sleeve.
Always yours,
Sam x
Spring
My Dearest Sailors,
Happy spring my loves. I can't tell you how happy it has made me seeing all the trees starting to blossom a little, and to see a few more blue skies and longer nights after which has felt like a very long winter. I hope this letter finds you well darlings.
The last few months have been busy to say the least. I have been buried in a pile of music. I've been having wonderful emotional journeys which is very normal for this part of the process. But this music is especially emotional for me and letting it go is going to be harder than ever, but I am excited to do so.
I've been through such a creative shift over the last few years. I have written 100's of songs and taken my creativity to new levels. Exploring different genres and pushing myself in any way possible. I've loved it and it is my aim to make sure you hear that love and honesty in the music.
It's not long now. And as I'm starting to prepare for my musical child to be released into the world, I want to first of all thank my day ones and I want you to know how much I value your love. But I also want to thank you for allowing me to be truly creative. I am an artist who loves ALL music. I love to be genre-less and I love to make whatever it is I want to make that day. I hate musical boxes. I hate boxes. And you have never put me in one.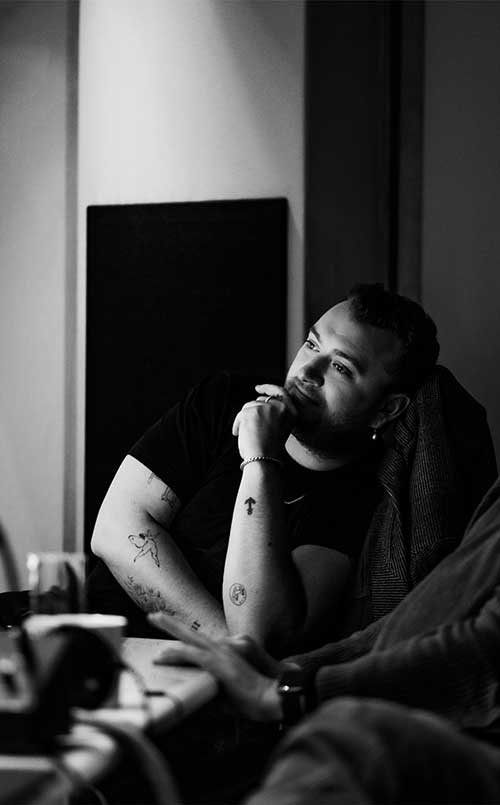 This next record is different and there may be things you will be surprised to hear, but I feel so lucky to know that In your hands my work is safe.
I also want you to know that my sole focus is you. So I thought I'd share a little video for you of some of the recording I've done this week. A little spring gift. And I want to make sure this website is a place for us so I will be sharing more content on here just for you.
I also want to send my love and prayers to any little sailors in the Ukraine or anywhere in the world who have been effected by the current war. My heart is with you.
Please stay safe my friends. Not long now till we can sing our songs together once again.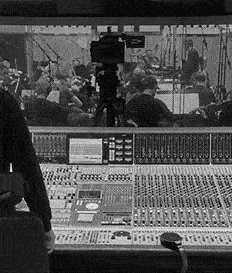 Forever yours,
Sam x
Summer
My Sailors,
I hope this letter finds you safe and healthy, wherever you are in the world. I wanted to start a line of communication that's directly to you and only you: my fans. So I thought, why don't I start writing these letters to you at the end of every season?
I'm writing from California where I've been busy writing and working on new music for a few weeks. It's the first time I've been outside of the UK since the beginning of 2020, and while it feels strange and I am, of course missing Velma, my family and friends so much, it feels massively exciting to be creating something new again. I can't wait for you to hear the magic that's happening.
So here we are… the end of summer 2021. It feels like a life time has gone by since I've seen you and I really want you to know I miss you all desperately. Sharing music and performing was my entire life for 8 Years since the release of Latch and, over the past 18 months, I honestly didn't know who I was without you. I am sure you can all relate to that feeling of 'what the fuck' that we've all experienced in recent times.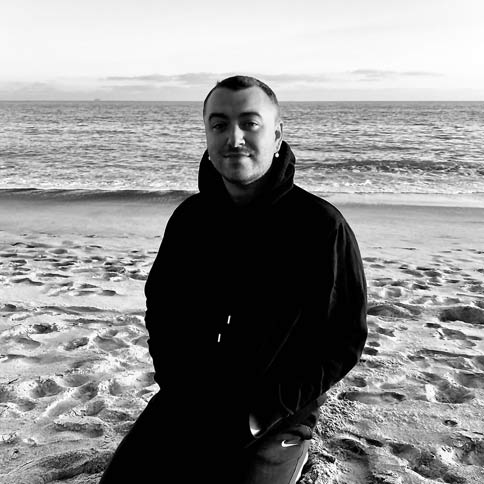 The one thing I can say about it is that through this, we have all GROWN. No matter what has happened, we are all two years older, wiser and more experienced in this weird and wonderful thing called life. I've ceased trying to gain control of the things that we just can't. It's fucking scary but humbling that no matter how much we go through our routines, life is still going to do whatever the hell it wants. And our only real job in this is to survive, to help others survive too and to try keep smiling while we do it.
Through everything, music is and always will be my safe space, my first love. I know it's yours, too. In these times of extremes, I've found myself listening to Aretha's rendition of 'Bridge Over Troubled Water' for comfort and then to Chloe's 'Have Mercy', for pure joy. I love old Judy Garland records and earlier this year discovered every RuPaul song that ever existed, which has completely changed my life for the better.
Music is my healer and guide, my redemption and passion. Not having live shows to go to these past few years has reminded me how incredibly lucky I am to do what I do. To be able to make music and share it with you is the greatest honour of my life. I am making that music right now and you are in my heart every day I do it. I'm learning for the first time ever to TAKE MY TIME and that new approach is SO exciting. 'Love Goes' was a time of change in my life, both personally and professionally. I want this next album to celebrate where I ended up after Love Goes. I want it to celebrate my strength and will forever be grateful for your patience and support.
At every turn you have been there for me. It means everything to me. I promise I will always be there for you. We are little sailors till the end, forevermore.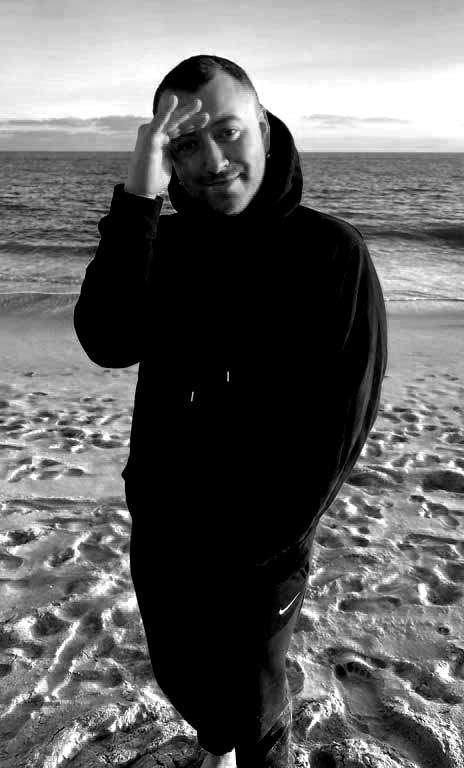 Happy end of summer my friends. I hope you managed to get some sun. And if you didn't, the sun will just have to reach you. And it will. It always does.
Love you eternally, Sam xx
Autumn
Dear Sailors,
Happy end of Autumn my loves. The holidays are officially here!! I must admit I can't wait to be with my family this year and eat the hell out of Christmas Day.
I'm writing this letter to you right now on my way to the studio. I'm listening to the music I've been making and I am beyond excited. I have poured my entire being into this work and I PROMISE it won't be long now.
I want to thank you for your patience with me and for your constant support. I can't wait to see you and hug you and be with you once again. I can't believe it's been nearly three years since I've done a show. I went to see a band called 'Kawala' the other day in Kentish Town Forum in London and it took me back to my first UK tour. I'll never forget the wonderful hours we spent chatting outside after the shows. I miss those venues sometimes.
I hope you all have a truly beautiful and calm and peaceful Christmas and holidays. And as always I want to remind everyone out there that Christmas is about family. And when I say family I mean chosen family as well. Christmas is a joyous time but also I find it to be a time of sadness for some. So make sure you share a smile on the street and keep in your heart the people who might be alone these holidays.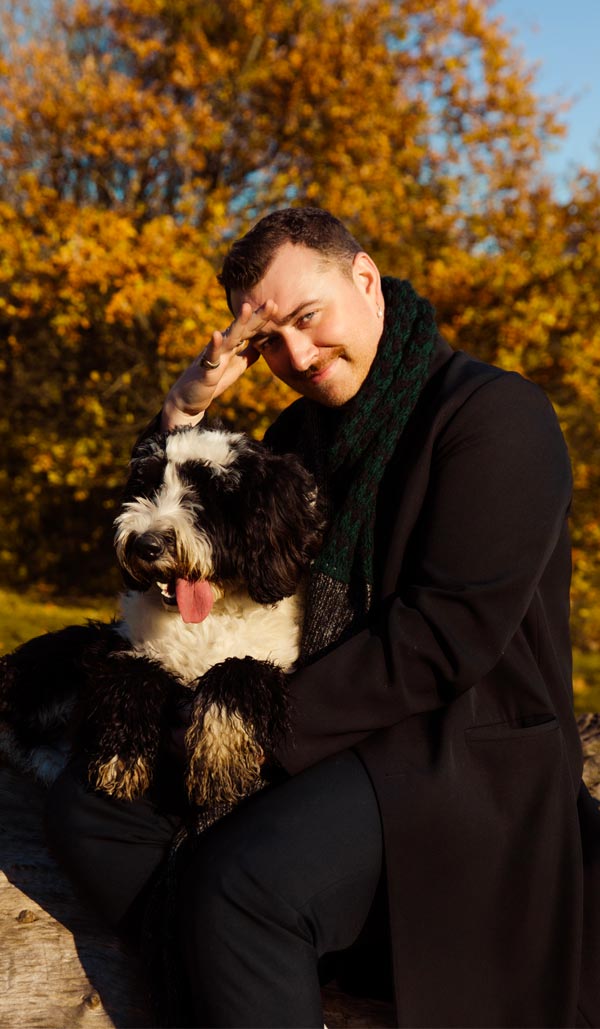 Thank you for being here for me. Thank you for believing in me always. I dedicate my life and music to you always. Even thought I'm not posting on social media everyday, know that I'm in the studio ALL THE TIME making the music so we can share more memories together. Please know that x
Happy holidays sailors.
From your own personal lighthouse keeper.
Sam x